Bills Mafia! Can you help us get kids in the game?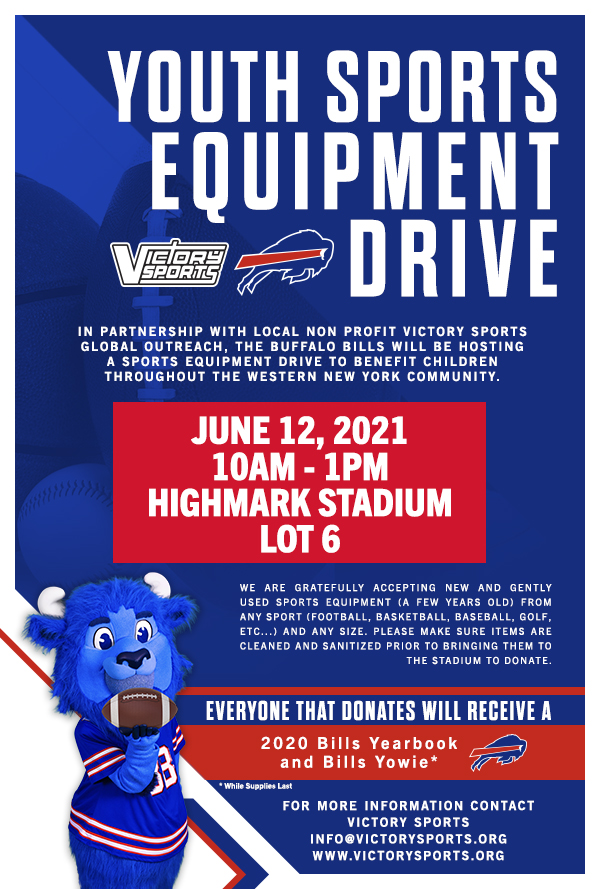 If you have equipment to donate but can't make it to Highmark Stadium on Saturday 12th between 10-1, you can bring items to our donation box outside the Eastern Hills Mall in Williamsville. Look left as you stand at the Duff's entrance to the mall and you'll see the donation box.
If you want to support Victory Sports but don't have equipment to donate, you can make a fully tax-deductible financial donation here or using the button below. We truly appreciate your help!